Book a time and date that's convenient for you, easily and securely. Whether it's a check-up or a hygienist appointment.
With a wealth of experience in implantology Dr Balaji is renowned for his skill and expertise. You'll have your confident smile back.
Hear what our patients have to say about their experience, from nervous patients, to those who required more complex procedures.
SAVE UP TO £400 on Dental Implants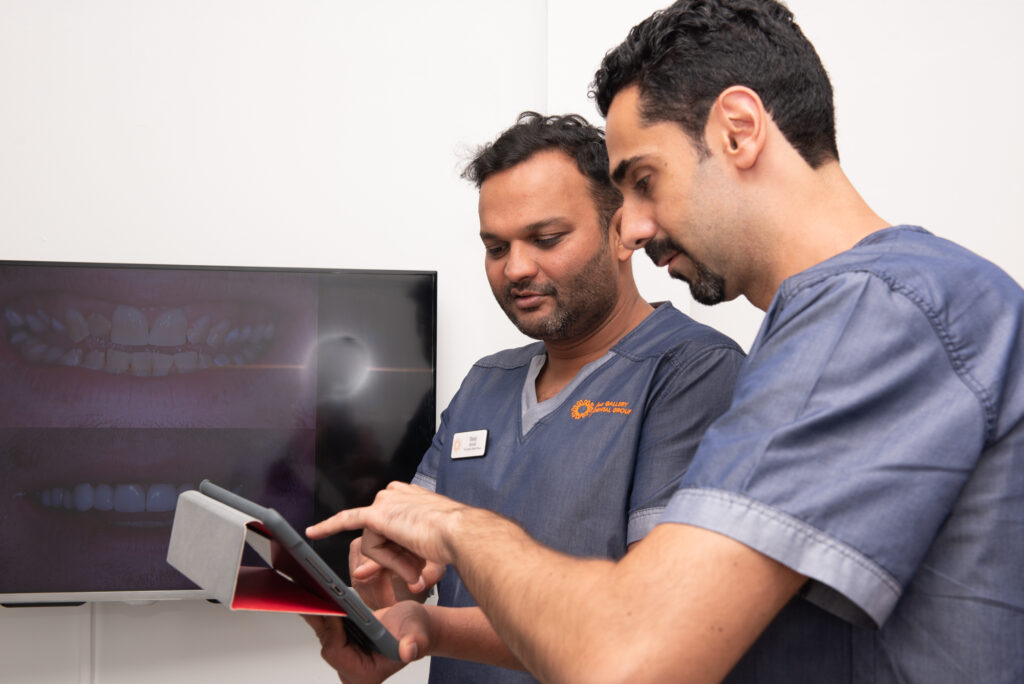 You deserve a smile that you can be proud of. We create smile solutions, from straightening crooked teeth to replacing missing teeth with dependable implants. Visit us for a smile-makeover where we can straighten, repair, fill in and whiten your teeth for the superstar look. We help you maintain your healthy, beautiful teeth with home care advice and routine appointments.
At The Gallery Dental and Implant Centre, we listen to you. We can only improve your smile if we know exactly what concerns you have. Together, we can build a treatment plan that takes into consideration your desires, budget and time-frame. We also understand that coming to the dentist can make some people anxious. We take the time to make sure you are always at ease.
We welcome new patients to our practice. You can find us in Buckingham near Milton Keynes (situated on the borders of Northamptonshire, Oxfordshire and Buckinghamshire) in a quiet residential suburb.
Dr Balaji worked in Maxillofacial units in the UK for several years and gained substantial experience in surgical dentistry. As an Implant Dentist with over 10 years' experience, Dr Balaji has placed more than 2,000 implants and has devoted much of his dental career to implantology.
Since he started his implant career his commitment and devotion to develop his skills has led him to travel around the world and work with world-renowned implant surgeons.
Dr Balaji specialises in complex dental requirements, often where patients have missing teeth, or require intricate procedures. He is a pioneer in bone and soft tissue grafting, one of only a few in the UK, he has written articles for industry publications, including The Dentist magazine. The Probe online have featured his written articles and case studies. 
As a mentor in Dentsply Implants, Dr Balaji leads study clubs for other dentists, and is also an experienced speaker and lecturer. He has an enduring passion and commitment to his work, teaching and keeping up-to-date with the latest surgical innovations and research to ensure his patients are receiving the best possible care.