BLACK FRIDAY / WINTER DISCOUNT ON IMPLANTS!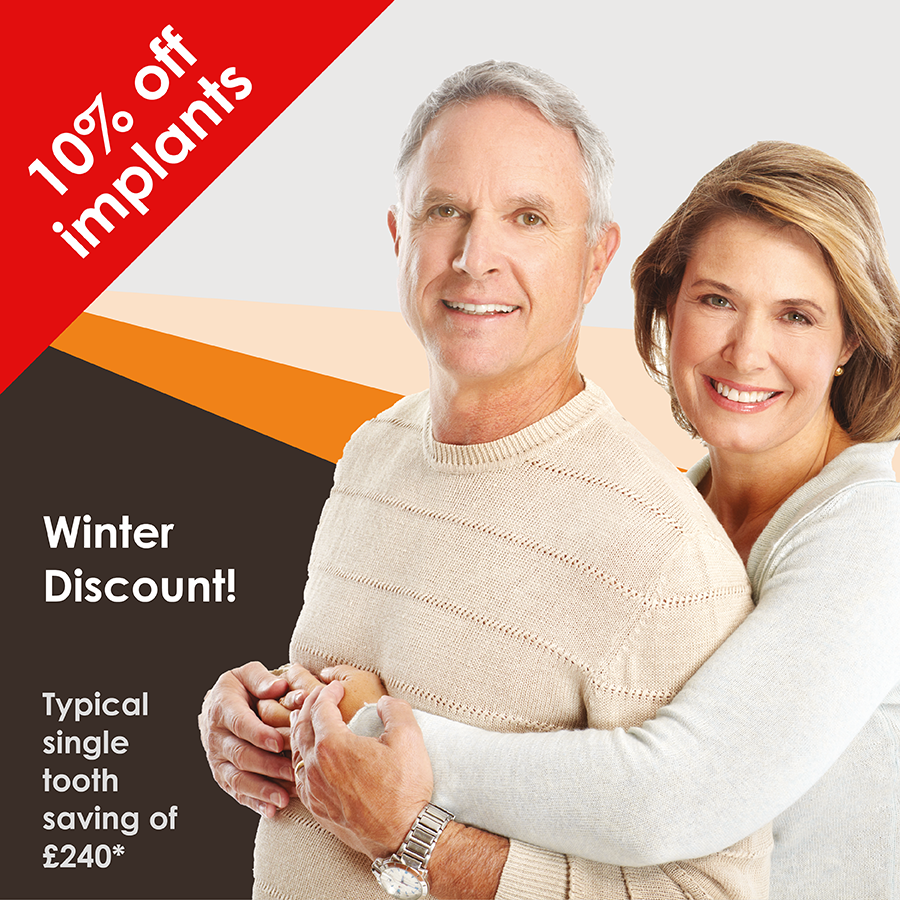 10% OFF DENTAL IMPLANTS THIS WINTER!
(15th November to 24th January 2020)
Winter Sale  for your Dental Implants (typically a single implant saving of £240)
10% off usual price £2400 (single implant and crown)
DENTAL IMPLANTS
At The Gallery Dental and Implant Centre, we provide a safe and reliable method of replacing teeth, whether you have lost one, several or all of them. Our specialist dentist, Dr Balaji, has devoted much of his dental career into implantology. He spends 50% of his time either in implant surgery or searching for solutions to missing teeth. He has placed over 2,000 implants.
We have invested time and resources in developing the best treatment plan when it comes to dental implants. Our cutting-edge technology makes sure that we always deliver precision surgery. We have an inhouse CT scanner, as well as an intraoral scanner which provides an accurate 3D scan of your mouth.
Terms and Conditions
Attend a complimentary consultation with Dr Balaji and receive 10% off dental implant treatment only. The treatment must be booked with a minimum deposit of 25% paid on or before Friday 24th January 2020.
The Winter Sale Offer cannot be used in conjunction with any other offers or financial plans.
Call us on 01280 822567 to speak to a member of our team.